The 3Q Institute is at the forefront of secular education and training in spiritual intelligence. As the intelligence of the true self beyond the ego, spiritual intelligence has many benefits that exceed the scope of intellectual and emotional intelligence. The Courses offered by the 3Q Institute provide expert guidance on how to apply spiritual intelligence personally and professionally in daily life.
Training in 3Q
By combining IQ and EQ with SQ simultaneously, 3Q intelligence unites body, mind and soul. 3Q training thus activates whole-brain high performance skills and provides access to the qualities and capabilities of spiritual intelligence, in the form of wisdom, compassion, integrity, joy, love, creativity, and peace. 3Q intelligence therefore represents the most powerful resource for personal and professional growth and fulfilment.
Secular Methodology
Access to spiritual intelligence is based on secular principles derived from scientific research. This article describes the scientific foundations of 3Q high performance methodology. The video below provides a brief introduction to the methodology.
3Q Practitioner Training Course
The 3Q Practitioner Training Course is an online course that trains Mentors, Coaches and Trainers in 3Q theory and practice. Certified 3Q Practitioners are licensed to use 3Q methodology, and are provided with the training materials to lead 3Q Training programs for teachers, for business, and for the public.
Webinar
You are invited to attend a webinar on the 3Q Practitioner Training Course. Learn how you can train to be a Mentor and Trainer in spiritual intelligence, and deliver 3Q Training Courses for teachers, for business, and for the public. Sign up for the next webinar here.
Meet the Author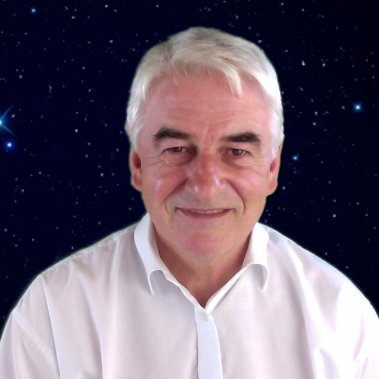 Richard Griffiths is a psychologist and corporate trainer. He is the founder of the 3Q Institute and a former National Chairman of the Transpersonal Psychology Section of the Australian Psychological Society. His published work represents his findings from a lifetime of research and practice as a psychologist and spiritual practitioner. Alongside his research in psychology, he maintained a personal spiritual practice, and had first hand experience of a number of different spiritual traditions. Eventually a secular synthesis of psychology and spirituality emerged from his research in the form of the spiritual intelligence paradigm, which is the foundation of training at the 3Q Institute.